Hey guys/gals - I wanted to put up a quick update to let everybody know what I've been up to the last few weeks. Before Dayton I started working on remodeling our main floor bathroom and it has been a bear so I've pretty much been spending all my free time working on that or tired enough that I just want to veg. I will be getting back to my 100 Days of Summer stuff soon enough though. Just keep an eye on Twitter for operating announcements!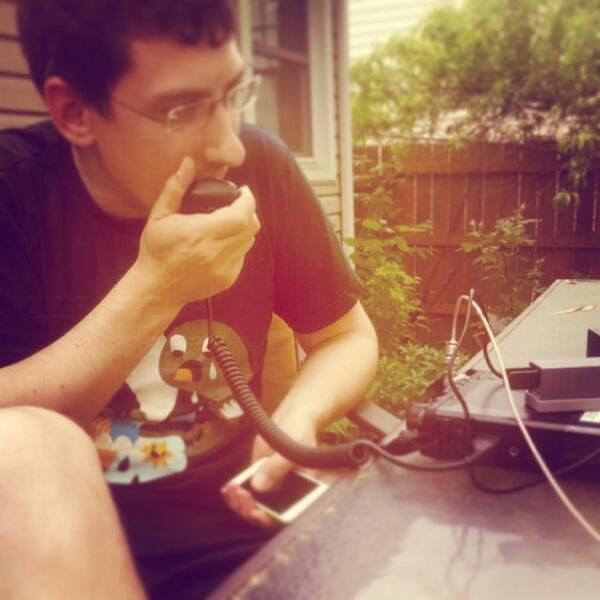 I did get out to the deck last night while dinner was cooking on the grill. I tossed my EFHW over the pergola and stuck the end to a 20' crappie pole. I wanted to try out the Youkits FG-01a antenna analyzer I got at Dayton (well
ordered
at Dayton, apparently Ten Tec didn't bring
anything
to the actual hamfest). Granted the setup was not ideal but I only saw at best 2:1 SWR so I may have to go re-trim or re-cut that antenna once I get out to the park again. None the less, the analyzer is pretty easy to use and I'll have to do a writeup and/or video on that in the future.